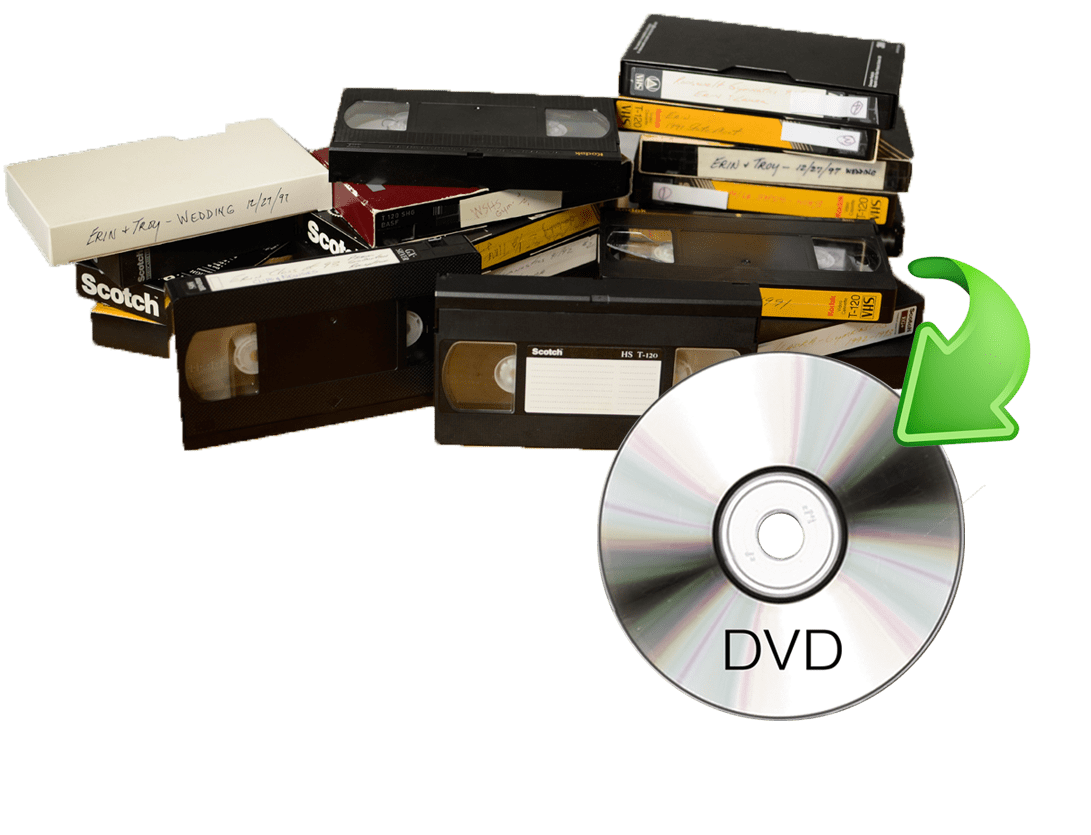 Have shelves of old movies in outdated formats? Or home videos that you want to preserve for future generations? Let us help you convert them to DVD!
We support a range of old video formats – VHS, VHS-C, Mini-DV, Hi8, Digital 8, and even reel films (Regular 8, Super 8, and 16mm). All DVDs and cases are professionally labelled, so they can sit comfortably on your shelf beside your favorite Hollywood blockbusters.
Talk to us during your next visit – or contact us by phone or email – for more information!