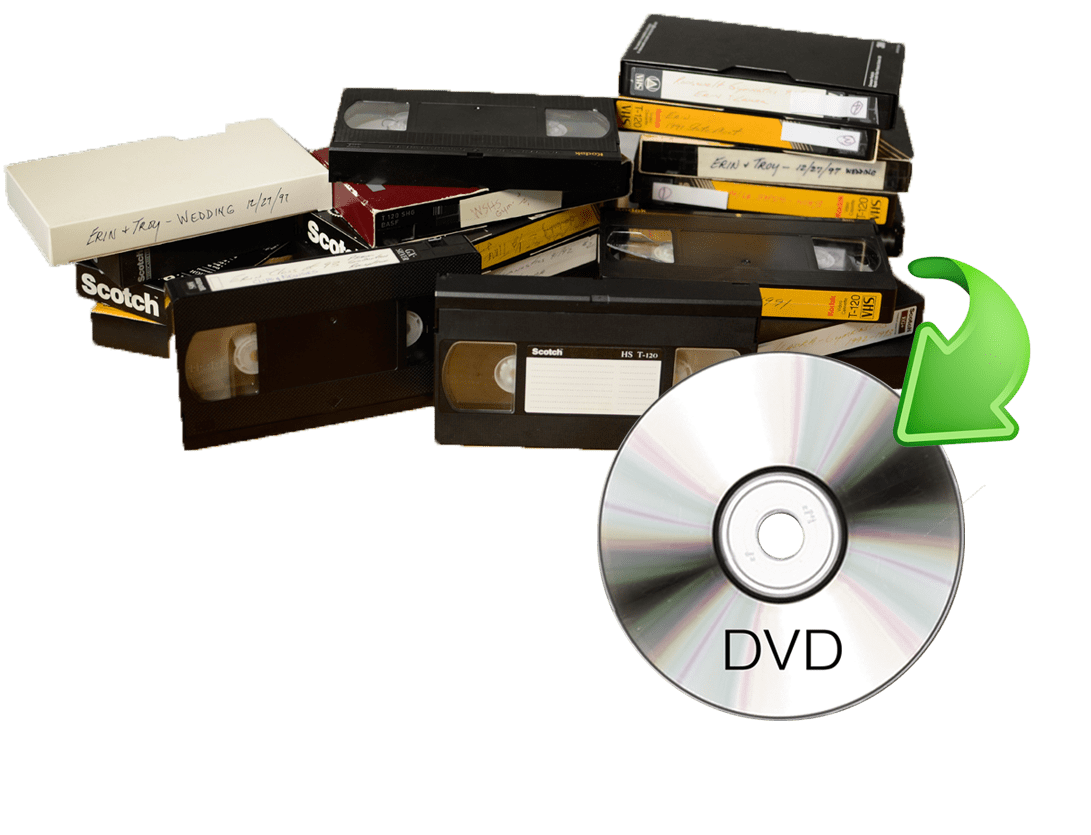 Have shelves of old movies in outdated formats? Or home videos that you want to preserve for future generations? Let us help you convert them to Flash Drive, Hard Drive or DVD!
We support a range of old video and movie formats – VHS, VHS-C, MiniDV, Hi8, Digital 8, 8mm and even movie films (Regular 8, Super 8, and 16mm, with or without sound). We can even convert your DVDs and MiniDVDs to Flash Drive or Hard Drive. Even if you have professional format videos (3/4″, 1 inch, BetaCam or other video formats) we can transfer them for you!
Talk to us during your next visit – or contact us by phone or email – for more information!